NADA FARID, BREAKFAST SHOW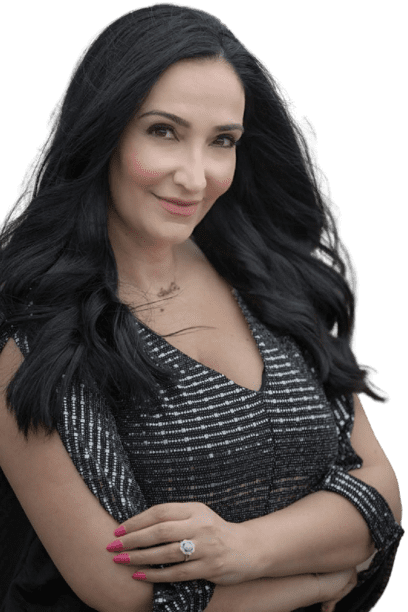 – Distinguished media personality & Radio presenter.
– Actress. She starred the short Iraqi movie "Not for Sale" and numerous drama plays.
– MC of many Sydney held concerts and festivals by prominent Lebanese singers the likes of Wadih El-Safi, Maghda El-Roumi, Shadi Jamil and others.
– MC of numerous poetry book lunches and events. Outstanding poet recitation performer
– Participant at Miss Top Model 1995 which aired on future TV.
Qualifications:
– Bachelor's Degree in Accounting, Commerce and Business Administration – Western Sydney University
– Graduate Certificate in Interpreting and Translation – Western Sydney university
– Certificate in Acting, TV and drama – ACTT Institute
إعلامية، تعد وتقدم البرامج، وممثلة مسرح. عملت في إذاعات متنوعة، قامت ببطولة مسرحيات في أستراليا، وحلت بطلة في الفيلم السينمائي القصير العراقي (ليس للبيع)، قدمت ولا تزال العديد من الحفلات والمهرجانات مع كبار المطربين أمثال وديع الصافي ماجدة الرومي شادي جميل وغيرهم التي تقام في سدني بالإضافة إلى تقديمها الندوات الشعرية. ناشطة أيضاً على الصعيد الإجتماعي والإنساني في الجالية العربية في أستراليا.
تحمل شهادة جامعية في المحاسبة والتجارة وإدارة الاعمال من جامعة غرب سيدني و الدراسات العليا في الترجمة الشفهية في جامعة غرب سدني.
وتحمل شهادة في التمثيل المسرحي والتلفزيوني من معهد actt
شاركت في miss top model 1995 الذي بث على شاشة المستقبل
وتجيد  إلقاء الشعر
Program

Day & Time

نشرة الأخبار اليومية

١١ صباحاً

Nada Farid Breakfast Show

Tuesday to Friday 8 to 10 am

Rerun @ 5 pm

صبحية فنية مع وسيم عليا

Monday 9 am/Rerun Saturday 9 am

Diet Tips With Riwa

Everyday

Top 10

Saturday 12 pm/Rerun Sunday 12 pm

Thought of the day With Jennifer Abouzeid

Everyday

صحتك النفسية حق عليك مع قمر رعد

Everyday

عائلتي مع دعاء

Everyday

وفقة صلاة مع أرزة بيطار

Everyday

شو قصة هالمثل مع ديانا غانم

Everyday

Fashion Tips With Patrick

Everyday